Gregory Ryan Trio at Scullers!
August 11, 2017 8:00 pm to 9:30 pm
Scullers Jazz Club Presents The Gregory Ryan Trio!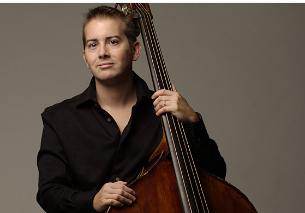 Gregory Ryan - Bass
Matthew Fries - Piano
Keith Hall - Drums
Bill Pierce - Tenor and Soprano Saxophones

New York City native Gregory Ryan has established himself as an in-demand sideman on both acoustic and electric bass. His big supportive sound, swinging style, and complete understanding of harmony and his role on the bandstand combine to create his ability to make even the most complex modern composition swing in the tradition of the great bass players. At home in a variety of musical worlds, he performs in festivals and concerts worldwide. Mr. Ryan has appeared with pianists James Williams, Mulgrew Miller, and Benny Green; guitarists Jim Hall and Pat Martino; vocalists Karrin Allyson and Dena DeRose; and numerous jazz luminaries including Eric Alexander, Regina Carter, Billy Harper, Tom Harrell, and Albert "Tootie" Heath, among many others. His Latin Jazz resumé includes performances with the Lincoln Center Afro-Latin Jazz Orchestra, Arturo O'Farrill, Papo Vazquez' Pirates Troubadours, Yosvany Terry and Brazilian Jazz artists Helio Alves and Maucha Adnet. His discography includes four recordings as a leader/co-leader.